"Whenever you see a successful business, someone once made a courageous decision" – Peter F. Drucker
When the pandemic disrupted the conventional workplace, remote work culture was adapted with very limited resistance. Key HR processes such as interviews, learning, and development, team management, conflict resolution, performance evaluation, etc. have been migrated seamlessly into a virtual/remote mode. The initial skepticism about the virtual environment is long gone and organizations are even defining future processes with remote-friendly methodologies.
However, with remote working, we also expect to face 'The Great Resignation', which is just around the corner. Organizations around the country and world are already observing high employee attrition, with the focus switching to factors such as attrition analytics, seamless exit process, post-exit engagement, etc.
The way you engage with your new employees reflects on your company culture. The way you engage with your ex-employees (or employees transitioning out after resignation) is truly what your company culture is all about.
Post-resignation engagement experience is often ignored by HR teams. Employees who receive their full and final settlement on time, get the experience letters (and digital employment credentials) on time (without having to ask or remind) will continue to be brand ambassadors of the organization, who will, in turn, be able to reverse the attrition impact timely. Organizations who are able to measure a candid sentiment (after the employee has moved on and become an "ex-employee") will learn from the feedback and improve themselves.
During a market study, it was observed that most organizations do not have a standardized or automated post-exit employee verification process, leading to a verification turnaround time ranging from a week to a month. This often leaves the ex-employee dejected, with the new employment also getting delayed. The organization (previous employer) also bears the cost of handling and replying to multiple emails and reminders, often in varied formats.
Addressing the above, eLockr is a type of digital locker that enables organizations to issue tamper-proof digital employment credentials to their ex-employees. This not only enables instant verification of employment credentials by the new employer, but it also helps the previous employer (or organization) get valuable attrition insights.
How do you empower your ex-employees when you issue employment credentials to them on eLockr?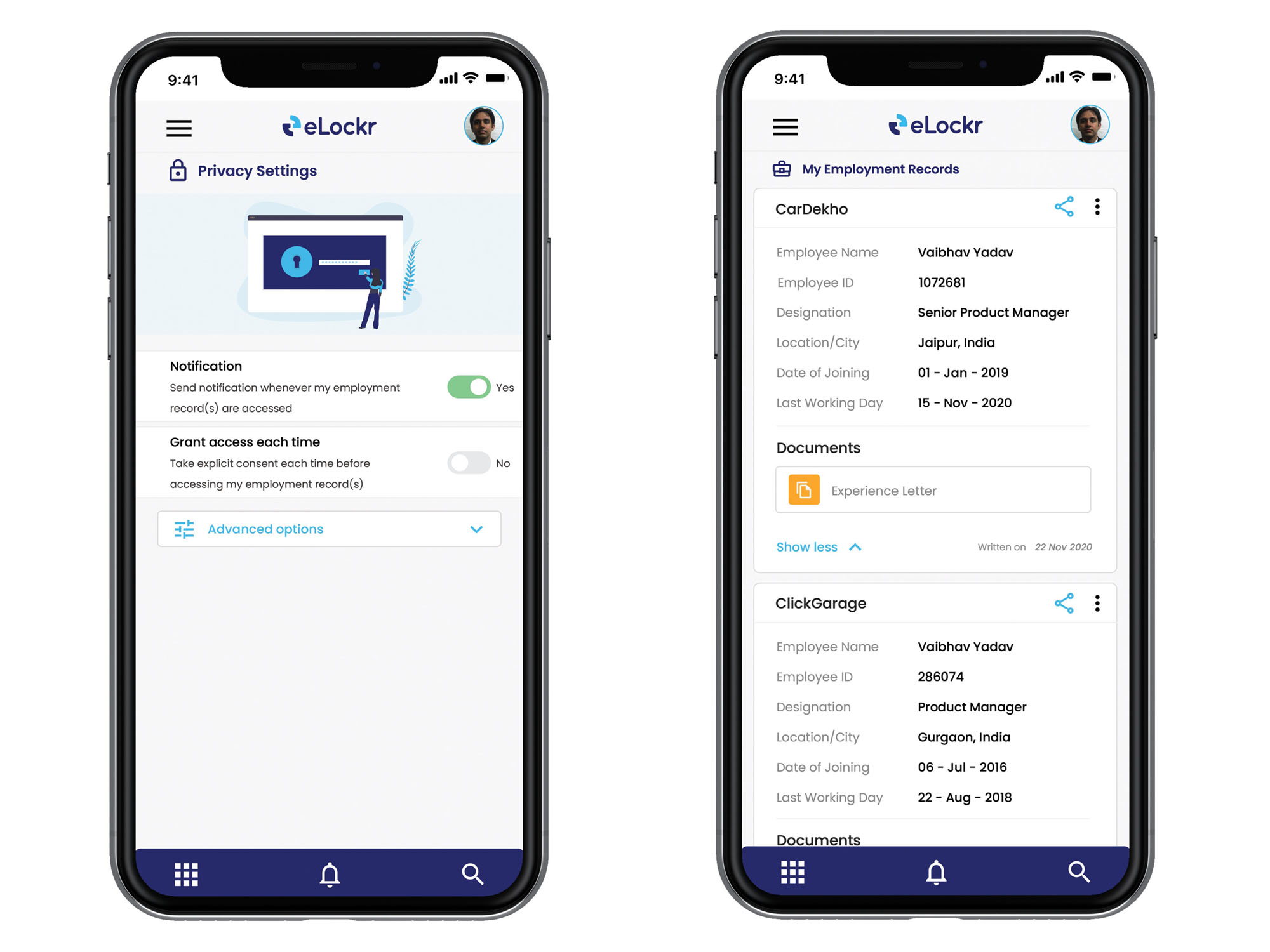 Ex-employees can login using mobile OTP or email to view her/his tamper-proof authentic employment records
Ex-employees get a notification every time the record is verified
Ex-employees can turn on the privacy setting that would require her/his explicit digital consent each time the record is verified
Ex-employees can choose to digitally share these records with a service provider
eLockr is fast becoming the leading choice for employers to digitize and automate their ex-employee verification process free of cost. With eLockr, you can also conduct ex-employee sentiment surveys. To know more about other complimentary benefits, please write to partner@elockr.io or book a demo now!